Depending on one's background, "Business Intelligence (BI)" and "Analytics" are obvious or diffuse concepts. To become meaningful, these catch-all terms need to be boiled down to their essence. I would argue that BI and Analytics can be both just seen as means with the same end: Helping to answer questions and improve corporate decisions. Hence they make data actionable. But to do this, they need the right setting.
When data create business value
There are numerous definitions for BI and Analytics. This ambiguity is partially also driven by software vendors trying to differentiate their products. Let's look at one definition taken from cio-asia.com attempting to lay out the difference between both:
Contrary to popular belief, BI is not the same as data analytics. While the latter is the process of studying data in order to draw conclusions about the information it contains, BI involves the strategic decision-making based on that data.

As we know it today, BI consists of the infrastructure, tools, applications and best practices that facilitate the access and analysis of information that executives will use before taking key operational decisions.
It might be the case that in an early, explorative stage of the analytics process, you have no concrete question or decision in mind. However – at least later on – you would like your analysis to have an impact. If not, why would you do it in the first place?
Ignoring "exact" definitions for the moment, the essence for me is that BI and Analytics are both approaches (and tools) with one goal: Improving corporate decisions by either answering existing questions using data, or deriving new insights directly from data (which then again are used to inform decision-makers).
Consequently, using data in the decisions-making process is the starting point for making them actionable. Regardless of how the tools to reach this target are called. This is the kickoff when data begin to create business value in a company.
Data culture as the fundament
When it comes to decisions in companies, data's typical challenger is the expert's opinion. Sometimes it seems that this is a zero or one choice: Either a company is driven by data or by gut-feeling. To me this is no "either or", it's an "and". I believe it's necessary to combine the domain knowledge of experts with insights derived from data.
In companies usually the expert's opinion is the default. At times this is based on data. However, sometimes it's solely based on gut-feeling or experience. Again, this is nothing inherently bad but it causes two things:
It leaves out the chance to use additional information gained from insights derived from data
It ignores existing research e.g. in behavioural economics which shows that cognitive biases can affect decisions
By the way: I can highly recommend Dan Ariely's work for a deep dive on the second point. For instance his book Predictably Irrational: The Hidden Forces That Shape Our Decisions provides an entertaining introduction to the topic. For a less comprehensive immersion in the topic, I've included two videos in the "Links" section at the very end of this article.
In my opinion, a basic commitment within a company to using data for decision-making is key. Often this is subsumed under being a "data-driven" company or having a "data-(driven) culture. BI and Analytics always comprise several dimensions (Content, Process, People, Technology). Therefore this "spirit" is essential as the glue for bringing them together. A data culture is the fundament for BI and Analytics with business value.
How to get started
A data culture is nothing which develops over night but it's needed: In the article "Top Business Intelligence Trends 2019: What 2,679 BI Professionals Really Think" summarising the findings of BARCS's latest BI-Survey, "Establishing a data-driven culture" ranks among the top five priorities of interviewees.
Knowing one's starting position is always a good first step. There are things which I would call "enablers" and others which are "obstacles" for being a more data-driven company. Respectively the presence or absence of these support or block the development of a data culture within an organisation.
In my next post I will share the in my opinion most important "enablers" and "blockers". These then can be used to identify your starting position.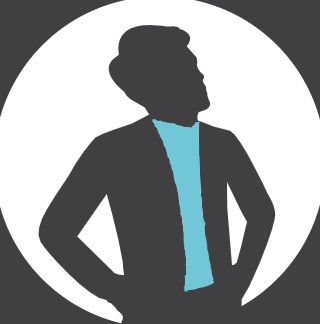 Thanks for reading my thoughts. I'd be happy to hear yours: Drop me a mail, connect with me on LinkedIn or follow me on Twitter. New posts will be announced there.
Links
Dan Ariely's TED talk "Are we in control of our own decisions"
Dan Ariely's TEDx talk: "Predictably Irrational – basic human motivations"