In my last post in this category I was arguing that a data culture is needed to make data actionable. "Enablers" and "obstacles" either foster or derail companies' efforts in this space. The identification of these, respectively their presence or absence, help to identify the starting position. Subsequently measures can be defined to grow this important fundament for the effective use of data.
It's about People (and data)
Last month I came around a tweet summing up what are in my point of view organisations' biggest problems when it comes to getting from data to business value:
Two biggest barriers to #analytics have always been (and always will be?!) people (skills, incentives, organization, culture…) and data quality (dispersed, unreliable, inconsistent…). Yet BI projects STILL rarely focus on those areas. pic.twitter.com/ZXWmcLR9Zb

— Timo Elliott (@timoelliott) December 11, 2018
Makes sense to me: When was the last time you participated in a Business Intelligence project targeting to improve data quality (by an objective measure) or which aimed at improving people's data literacy?
Maybe now you insist that there are many projects trying to create or improve the BI (or analytics) organisation and its processes. But that's not quite the same. These projects e.g. set up a governance process for getting from business requirements to reports and dashboards. Or they set up a formal (sometimes virtual) organisation which takes care of all BI related developments. However, that organisation often focuses on helping to implement (more or less) already inherent requirements. Depending on its self-image, as well as its standing within the wider organisation, it acts as a business partner and not as a mere implementation unit.
Hence, usually the accountability ends at providing, improving and – like in the business partnering case – somehow extending the reach of tools used to analyse data. But making tools (and therefore also implicitly data) generally available is only one step in fostering a data culture.
Enablers: Skilled people with access to data
As explained, one of the first steps to increase the use of data is to make them widely accessible. The spread of self-service BI and analytics tools like Tableau, QlikView or Microsoft PowerBI within organisations still holds strong. Nevertheless when the tools have been installed there is often a gap between their capabilities and the actual use of them. Often those tools "live a rather silent life" besides an army of Excel spreadsheets. One reason is people: If there is a communication gap between the people who use the tools and the ones who provide them, the tools don't cover the actual requirements. So back to square one: Spreadsheets.
The second scenario is where technically skilled analysts build sophisticated data analytics solutions based on self-service tools. Unfortunately these are often island solutions tailored for a specific use case or organisational unit. They prevent reuse, therefore increase the workload to maintain them and subsequently also create multiple versions of the truth as the same data or key figures may be used in different ways. So the tools can end up as an obstacle: Bad data quality is one of the biggest challenges when it comes to fostering a data culture.
Again skilled people, who know how to collaborate across departmental boundaries, are required when it comes to build data products like reports and dashboards. This also includes executives who ask for overarching long-term solutions rather than for quick wins only satisfying imminent short-term requirements. Saying this and at the same time admitting that the balance is sometimes hard to find.
Obstacles: Quick wins and moonshots
On the way to a data culture the right mix between short-term success to create momentum and long-term projects which provide building blocks is required. BI and analytics projects sometimes only tend to focus on one side of the spectrum between "Quick wins" (e.g. a shiny dashboard front-end without an efficient data pipeline) and "Moonshots" (e.g. building one big data warehouse and integrating all corporate wide data to get to the the holy grail of data warehousing i.e. the single point of truth).
One more time the key is people: It takes a realistic (technical) understanding of what's possible to build in a certain timeframe. It takes (business) know-how to understand where and how real value with Business Intelligence and analytics can be delivered. Furthermore it takes executives who consistently drive and provide feedback to data-driven initiatives: How are the data and reports used in executive meetings? What was helpful and what was not?
Executive championship has always been one of the key success factors for Business Intelligence and analytics. Furthermore it requires leaders with data-driven habits (e.g. dashboard-driven meetings with the numbers on a big meeting room screen) to foster a data culture. In the end if nobody asks for data and reports, they cannot deliver any business value.
How to get started: The case for "data ambassadors"
I believe it's important to nominate people in an organisation who are formally accountable for increasing the (right) use of data. I like to compare this with agile coaches or scrum masters: They enter an organisation or have the mission to increase its agility. They build a community around the same beliefs and tools which then spread.
In the same way data-driven habits should be spread from an inner circle to the whole organisation. Dedicated projects led by "data ambassadors" need to be set up and their success should be measured by agreed indicators like e.g.:
Adoption rate of new analytics tools
Usage/ click-through rate of reports and dashboards
Number of data quality incidents
Report addressees' satisfaction
Furthermore data ambassadors can set up initiatives to increase the mutual understanding between report creators and customers (e.g. brown-bag session with executives to discuss actual use and additional requirements in current reporting). The growing community provides a forum for people to present new ideas and explain their advantages (e.g. the creation of a reporting notation to facilitate/ accelerate understanding of reports and dashboards).
Data ambassadors are also either responsible or the linking pin to a training department for all trainings related to further foster understanding and adoption of new techniques and tools. They also need to have an eye on the market to be up to date regarding new developments.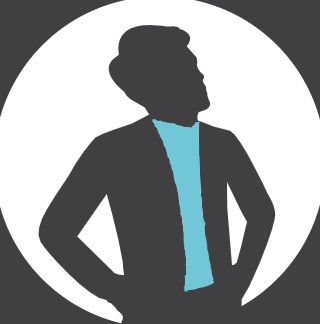 Thanks for reading my thoughts. I'd be happy to hear yours: Drop me a mail, connect with me on LinkedIn or follow me on Twitter. New posts will be announced there.