Part 1 of this post included my favourite resources for Microsoft's Power BI exam (70-778) when it comes to the first two skills measured. This time I will cover more resources for data modelling and DAX, with maybe the most precious one when it comes to these. Then, I will talk about the third measured skill i.e. "Configure Dashboards, Reports and Apps in the Power BI Service". Next, I will share 5 tips which helped me while actually taking the exam. Finally, those who just get started with Power BI can get some hints where to go from here at the end of this post.
Modeling and Visualizing Data (continued)
Modeling Data (Power Pivot DAX language):
In general, talking about Power BI and not mentioning Alberto Ferrari and Marco Russo from SQLBI, would be like talking about tennis without a remark about Roger Federer. In particular when it comes to DAX which is short for "Data Analysis Expressions". They've written the reference for this topic "The Definitive Guide to DAX: Business Intelligence with Microsoft Excel, SQL Server Analysis, and Power BI", which will be available in its 2nd edition later this year. For the Microsoft 70-778 exam, the whole book would be kind of an overkill to study in detail. However, I'd recommend having a look to chapters:
Chapter 1 ("What is DAX")
Chapter 2 ("Introducing DAX")
These are especially useful if you e.g. come from a Microsoft Excel background. It will give you a comprehensive overview and the necessary context. Furthermore, I can also recommend going through:
Chapter 3 ("Using basis table functions") and
Chapter 4 ("Understanding evaluation contexts)
These chapters will challenge you to question your understanding about one very important topic if you really want to understand DAX formulas: Evaluation context.
Again, before the exam as such there is no need to read through the whole book if you are under time pressure. Nevertheless, assuming you really want to understand DAX, it makes sense to work through it from the beginning to the end at least at some point in time.
Besides writing books as well as providing consulting and training, Alberto and Marco are also very active in the community sharing their knowledge: The SQLBI blog, as well as the video section on their page, are an incredible knowledge base. If you want to deep dive into a topic, just search if you find an article or white paper on their page.
In case you are overwhelmed with all the available DAX resources: Start by investing about four hours watching the following two videos from the Microsoft's official Power BI YouTube channel. These will give you an entertaining kickstart to the topic (Alberto Ferrari is presenting):
Naturally, Daniil Maslyuk's already mentioned exam ref book includes references to the SQLBI page materials. But there are also other Power BI community members which provide tons of resources. Among these are (mentioned with no specific order):
Las but not least, also Microsoft's very own comprehensive DAX reference does a very good job if you would like to look up some details e.g. to a specific formula.
Visualizing Data:
There is no better preparation for this topic than actually "getting your hands dirty": Get some sample data and play around with the available visualization elements in Power BI. Explore their options (e.g. which parameters are available, which elements can you customize,…) and create some reports.
If you prefer a more structured approach, you can also work through the respective guided learning section. Either go one by one, or pick only the visualizations with which you have not worked yet.
Configure Dashboards, Reports and Apps in the Power BI Service
Power BI is developing at a rapid pace. Hence, sometimes – especially in this skill measured – it can feel like working towards a moving target. But no need to worry, you'll get there especially because Guy in a Cube got you covered on his YouTube channel with a playlist (which actually covers more topics)
My recommendation for your learning workflow would be:
Watch the playlist's videos one by one
After each video take a quick search regarding the topic either in the Power BI documentation or the Power BI blog
The second step is just to make sure that the Power BI world has not turned further, meaning there has not been any change to the functionality or an additional feature added in between.
5 tips for just before and when you actually take the exam
Here are 5 simple tips which helped me before and during the exam:
Relax, you are prepared! It's maybe just the same thing as it was for me: Your last exam has been quite some time ago. So just actively accept the upcoming tension and let it go again.
Don't make the mistake to search in the internet for exam questions. There will be always a question you might not be able to answer. Beside that, you do not even know if the provided answers are correct.
Expect long questions. There is a lot of information. Read through each question line by line. Filter which information is relevant. Use paper and pencil to write down the main points. Also drawing sometimes helps. Especially when it comes to data modelling questions.
Don't panic if you do not know an answer immediately. Maybe you want to revisit the respective question at the very end of the exam.
Plan your time wisely. Divide the number of questions by the time given. Like this, you can roughly estimate how much time you can spend for one question. This also prevents you from overthinking a question.
Getting started with Power BI
Finally, for those of you who just get started with Power BI I would recommend to simply download Power BI desktop and start to play around with the previously mentioned sample datasets. There, you will also find examples of Power BI reports and dashboards
Prefer to start with some guidance? Take Microsoft's guided learning sessions. Also, the edX course "Analyzing and Visualizing Data with Power BI" will get you started quickly.
On top, all of the above mentioned community members provide materials for beginners as well. So it's just up to you to roll your sleeves up and get going!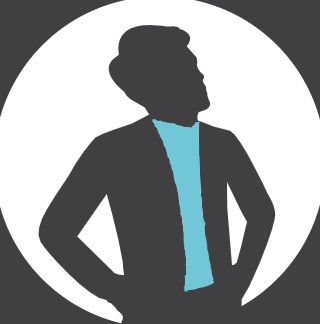 Thanks for reading my thoughts. I'd be happy to hear yours: Drop me a mail, connect with me on LinkedIn or follow me on Twitter. New posts will be announced there.