Recently I have successfully passed "Analyzing and Visualizing Data with Microsoft Power BI" (Microsoft Exam 70-778). After working some time now with Power BI (and for sure Excel), I want to "officially confirm" my knowledge aiming for Microsoft's MCSA "BI Reporting" certification. This exam was the first step. Maybe it is also some time ago, since you took a "formal" exam, as it was the case for me. That's why I am sharing my experience preparing for this one in a 2-part blog post. Both posts assume you have already working knowledge with Power BI. If not, I have some recommendations where to go at the very end of my second post.
No exam questions here
Just before actually taking the exam you need to agree to Microsoft's exam policies which include a non-disclosure agreement. Consequently, I can't and won't share any exam questions here.
A few more words on that: Searching the internet for preparation materials you will also find offers where you can buy so called "braindumps" of exam questions. Call me boring, but personally I think that if you really want to demonstrate your skills and not only show off with a badge or a certification, it's better to invest some time and study to pass.
I like books: Exam Ref 70-778
I am a very structured person. I like to have a plan and I also like physical books. So first thing for me when starting to prepare for the exam: Looking for relevant books. Although there exist a lot of incredibly useful blogs and other materials (later more on that), I decided to buy Daniil Maslyuk's book published at Microsoft Press: "Exam Ref 70-778 Analyzing and Visualizing Data by Using Microsoft Power BI".
The book did a very good job for me: It does not – and also does not want to – serve as a complete reference for all the knowledge required to pass the exam. Rather it served me as an overall guide through the topics covered by the exam, as well as pointing to further resources. Anyway, as the pace of new features added to Power BI is quite fast, naturally any printed resource has its limitations as it can only represent the status quo at the time when it has been published. Out of and on top of the resources mentioned in Daniil's book here are my favorite ones listed by the skills measured in Exam 70-778.
Consuming and Transforming Data By Using Power BI Desktop
Consuming Data (Data Sources):
Beside actually working with Power BI, I kept being up to date about available data sources and features in this space by studying the respective section in the official documentation. With topics changing that fast I can also recommend subscribing to the official Power BI blog. Its newsletter provides you with up to date information in a digestible format. Furthermore it does no harm to have from time to time an eye on the "Summary of what's new in Business Intelligence" page.
If you are "more viewer than reader", you might find the "Power BI Desktop Update – Month YYYY" videos on the official Microsoft Power BI YouTube channel more suitable for you.
Transforming Data (Power Query, "M" language):
Of course this is all about Power Query and the "M" data transformation language. Even assuming that you are already familiar with syntax, structure and (some of) the language's formulas, I can warmly recommend to revise the official Power Query "M" reference. It's not about studying this extensive body of knowledge line by line, it's about
Looking up subtle details of common formulas you already know
Getting an overview of formulas which you might have not yet used at all
Here a personal tip on studying practice: I like to use post-it notes. They are not only useful for revising study notes at a later point in time. For me, just the simple act of writing it down makes it easier to remember. Hence, I ended up with my desk nearly fully covered by small yellow papers.
Beside that, I can also recommend to have a closer look to Gil Raviv's excellent blog with a lot of useful content – not only but especially – related to Power Query.
Modeling and Visualizing Data
Modeling Data (Power Pivot, DAX language):
For a general overview/ revision of the topic I personally found a video done by Kasper De Jonge, which again in general provides very good Power BI content in his blog, super valuable:
Other than that it's important that you have a good grip on data modeling basics e.g. star scheme, relationship types (single-, bi-directional) and cardinalities of relationships (1:1, 1:N, "Many to Many"). Again, there are lot of useful resources out there. I can recommend to check out for example Ruth Pozuelo Martinez' content on curbal.com and Curbal's Youtube channel with e.g. this video in particular regarding data modeling best practices:
In the second part of this post, I will…
point you to the maybe most comprehensive and valuable resources regarding Power BI Data Modeling in general and the DAX language in particular
tackle the third skill measured by exam 70-778 i.e. "Configure Dashboards, Reports and Apps in the Power BI Service" with respective resources
give you some general advice when taking the exam
also provide some materials for folks just starting out with Power BI or are quite new to the product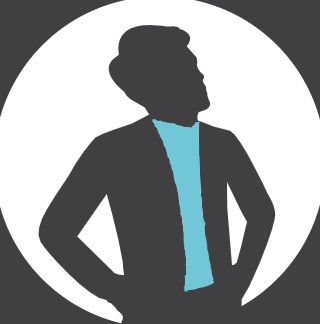 Thanks for reading my thoughts. I'd be happy to hear yours: Drop me a mail, connect with me on LinkedIn or follow me on Twitter. New posts will be announced there.