Everybody knows them and it seems that (now) everybody hates them: pie charts. It might be one of the more problematic chart types in reporting, however taking care of some basics, it still can be useful in your data visualization toolbox.
We have seen too many bad pie chart examples. Something like shown in the picture above. That's maybe why pie charts are somehow the bad guy of data visualization. But by knowing the "whys" i.e. the reasons why these are bad examples, you can avoid the mistakes and realize about the "how" and "where" pie charts might be still a valid choice.
Knowing what pie charts are not good at.
In essence charts are tools for visualizing data. Like every tool they have an intended purpose where they shine. Next, there is some kind of grey area: applications for which you can still use the tool. Finally there are tasks for which the tool just has not been built. Hence, it is a pain to use it for this task.
A hammer is perfect for driving nails into a wall. It can be used for pulling them out, too. Although a nipper might be the better option for this task. However, when it comes to driving screws, a hammer is certainly the wrong choice. So where are pie charts a bad choice for the task of presenting or visualizing data?
You need to show data where the parts do not sum up to a whole.
Beside the advice to not use 3D-effects (as part of nearly no data visualization), this is another basic one, right? In case you do not add an "Other" category, the contributions of the parts won't be correct in their relations. Hence, you will mislead your audience.
You need to show a lot of slices.
Look at the picture above. It feels natural that showing 28 countries in one pie chart is not a good idea. But how many slices are a good choice? There is certainly no strict rule. Among other factors this depends on the next point. But as a rule of thumb: when reading the chart and your eyes are continuously jumping around between a legend describing which category each slice belongs to and the chart itself, you might should consider another chart type.
You need to show data categories with only small differences in their values.
Again, have a look at the picture. It's impossible only by looking at the slices (not at the numbers) to tell if France or Italy represents a bigger percentage of the EU28's population. So why then having a graphical representation at all? You can just show the numbers or a simple table.
You need to compare values.
Try to pick one country and its value from the left pie chart, showing data for 2008. Now compare it with the right one which is representing the same data for 2018. Now do this for more countries. Count how many times you need to switch between the two charts to get the information of how each country's value has changed.
This is an expert level brain exercise and not only because the left one is 3D and the right one not! Now imagine how easy the task would be e.g. when using a clustered bar chart showing the two values of one country directly beside each other.
You need to show a lot of information but you do not have a lot of space.
As a consequence of nearly all of the above mentioned points, pie charts are certainly limited on how much information they can show given the space they need. So using them where real estate is rare, for example in dashboards, should be maybe reconsidered.
Finding the right application.
Considering the above elaborated weaknesses, for me there are at least three applications where pie charts might make sense:
You want to visually highlight the (big) differences between a limited set of categories summing up to a whole.
Sure, a table or simply showing the numbers, especially if you only have two categories, also does the job. But if you want to underline your message in a presentation where you are not limited in terms of space, a visual can help.
By the way: Harvey balls follow in essence the same principle, showing the degree to which a particular item meets a specific criterion.
You are working in an area where pie charts are considered the lingua franca for showing certain kinds of data.
Imagine election results (at least in a lot of European countries) without the omnipresent pie chart or variations of it, which represents how seats in the parliament are distributed after the election. Difficult, right?
Your users want a pie chart.
Sure, as someone presenting or analyzing data, your task is also to help your users to better understand data. Some tools are better for that, some are worse. But this should not end up in a debate on principles with users who prefer or are used to different types of data representations. Educating users in data visualization needs to embedded in developing a general data culture. That's no one-day task.
Where to go from here.
My intent with this article is certainly not to convince you to create more pie charts. At least this is not what I am doing or planning to do.
Rather the criteria stated here should help you to consider the use of a pie chart based on valid considerations. Not on principles and certainly not on rumors. Like with any other visualization, I encourage you to validate your design choices carefully and use the best tool for your task at hand.
In case you want to start a deep dive from a scientific perspective into pie charts, I recommend Robert Kosara's entertaining talk as a starting point:
Remark: Data used to create the pie charts shown in the article's picture have been downloaded from eurostat.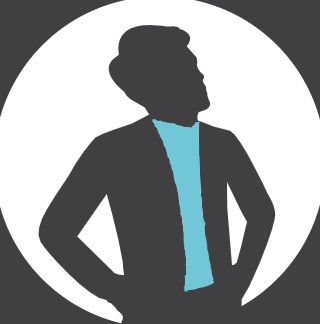 Thanks for reading my thoughts. I'd be happy to hear yours: Drop me a mail, connect with me on LinkedIn or follow me on Twitter. New posts will be announced there.